From Gloria:
Q: Love the book Ann, my one question, I know on some of the reviews on Amazon a few people weren't happy about your going into your sexual relationships, I think someone even said it was cheesy, were you prepared for the criticisms, would you do anything differently after seeing the comments? Thanks!
A: I admit, I was taken aback by the reader who called the sex scenes "cheesy, like a bad romance novel." I love romance novels, but that was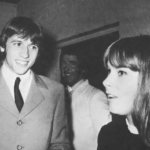 not what I intended. My sharing the story of how I lost my virginity was all about putting out there that it WAS NOT like a romance novel – it was a disappointing disaster! And I was betting that many of the readers might go – "It was that way for me, too." And if you were not in the category, lucky you!
Then, there were the parts where I share what it was like to be totally awkward and naïve about sex when Maurice and I were first falling in love. Again, hardly like a romance novel – I mean, the cot was not the most romantic setting for getting to know one another. But then, I didn't feel I could leave out the parts where we were two young people falling in love and totally on our own with how to go about it. And the romantic moments that did happen, I felt, needed to be shared. We made it to magic!
What I have focused on is all the wonderful comments I have received from readers how said they truly appreciated my honesty. So, that's what resonates with me.
From Jamie:
Q: Is there one celebrity you always wanted to interview but never had the opportunity (for whatever reason – i.e., they didn't want to be interviewed)?
A: No way can I limit my answer to one! Of course, there's the Beatles. Just to meet them would have been the ultimate – they were the ones who started it all, along with all the artists that inspired John, Paul, George and Ringo.
That said, here's the others performers that I always wanted to interview: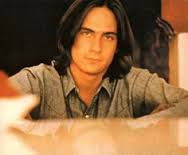 James Taylor – saw his opening at the Troubadour, but never asked for an interview – he was hardly a Tiger Beat fave, but I have loved his music forever and to do an interview in the early years would have frozen that place-in-time with a new artist.
John Denver – I mention him in the book, regretting that I sent an editorial assistant to the interview. I've been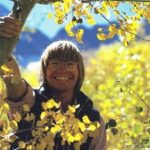 a fan during all the years he was performing and living in Aspen. We raised our sons in Colorado, and he really captured the Colorado Rocky Mountain high vibe perfectly.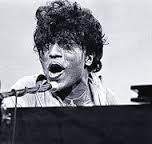 Little Richard – I was very fortunate to interview many of the early greats like Little Stevie Wonder, Smokey Robinson, and James Brown. One time when the DC5 came to LA, they asked if I could get them in to see Little Richard. I made the arrangements – he was playing in a very small (old fashioned piano bar type club) on the Sunset strip and I got us a comp table. He gave a mind-blowing performance. Why, oh, why didn't I ask for an interview for NME? Shoulda, woulda, coulda.
If you've got a question for a future Q & A – send it by using the Contact Us page in the menu above!